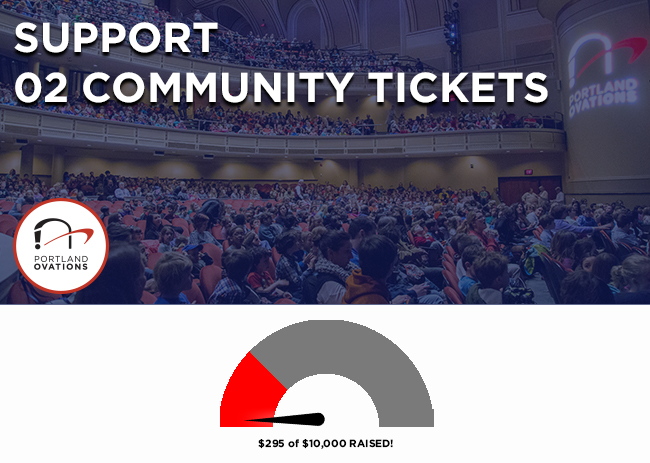 Make a direct impact on the lives of others in your community.
Your tax-deductible contributions will go toward a $10,000 matching goal to fund Portland Ovations' new program, O2 Community Tickets, having a tremendous impact on the lives of many.
Through partnerships with other nonprofits and social service agencies, Ovations Offstage (O2) Community Tickets provides access to live performance for people in our community who may otherwise have limited or no access to Ovations' presentations. O2 Community Tickets are coupled with greater access to visiting artists, Ovations' staff, and activities that help increase awareness and comfort around our performances at Merrill Auditorium, Hannaford Hall and other venues. We are grateful for our partners' input and insights in co-conceiving this new program.
In this first year of O2 Community Tickets, the following organizations are pilot partners. Their constituents and staff will benefit from your generous support of this new program: Creative Portland, EqualityMaine, Frannie Peabody Center, Greater Portland Immigrant Welcome Center, Indigo Arts Alliance, LearningWorks, and Portland Mentoring Alliance.
To help us reach our $10,000 goal, your gift will be matched by funds from the estate of Jane C. Wellehan, whose vision and commitment to this program make its founding possible.
Thank you for your support!